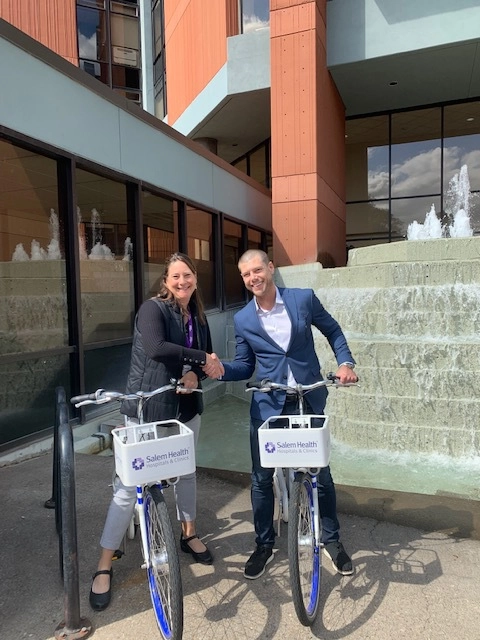 Salem Health is now a "hub" for the new Ride Salem bicycle project! As a sponsor, we're encouraging biking as a fun, inexpensive travel option.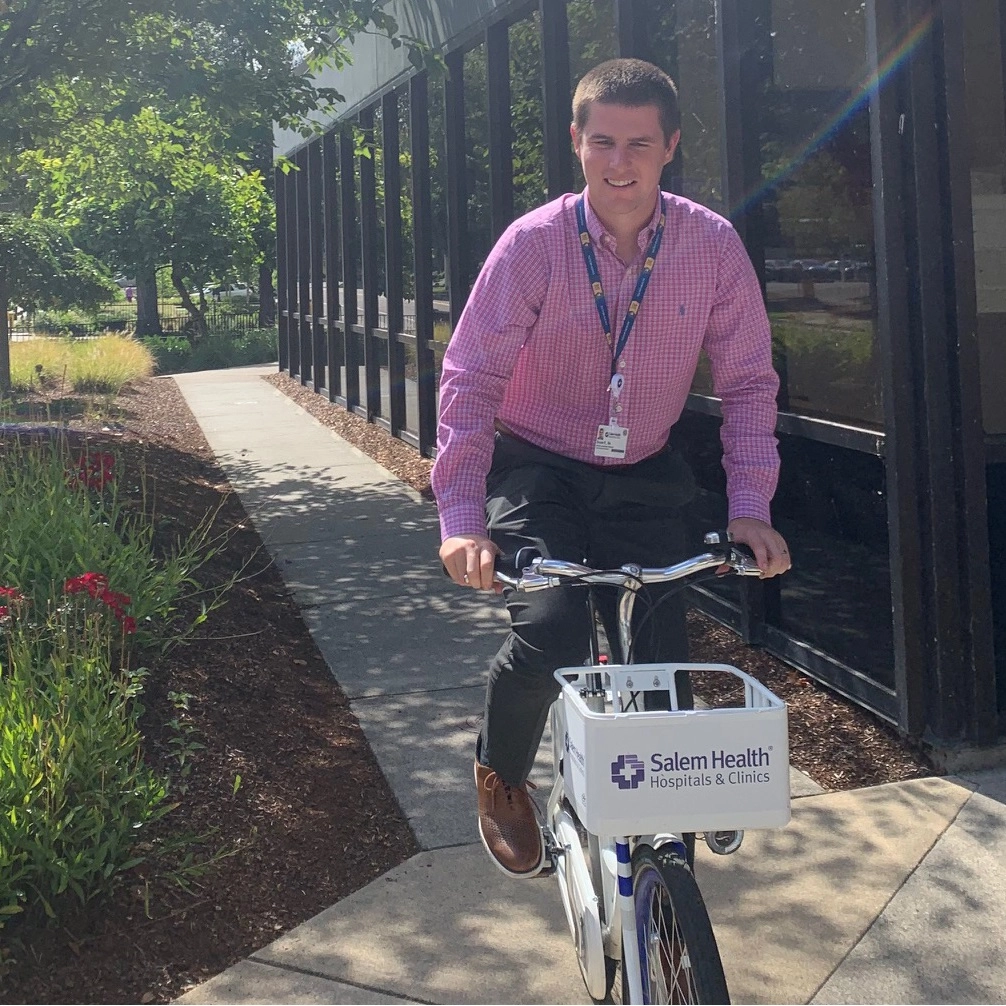 You'll notice our logo on bikes around town. A new bike station where you can leave/pick up rentals was launched recently in front of Building B by Vice President for Community Engagement Leilani Slama, pictured here with Ride Salem organizer Evan Osborne (former Salem Health employee) and Bryce Peterson, Salem Health director of community outreach. Also pictured is Salem Mayor Chuck Bennett renting our bike near the state Capitol.
Renting is easy — just download the free Zagster app and join Ride Salem bike share. Bikes costs $1.50 for 30 minutes; annual memberships also available. Get started at ridesalem.com.