Room service is available from 7 a.m. to 7 p.m. Check with your nurse about food options after 7 p.m.
Family and visitors can also enjoy a meal in the room with their family members by ordering through room service. Sorry, we cannot accept cash for visitor orders — only credit/debit cards.
There is no added charge for patient meals; they're included in the price of your stay.
Espresso, food, vending and gifts
Salem Health Nutrition Services provides a variety of fresh, healthy options across campus for patients, visitors and staff.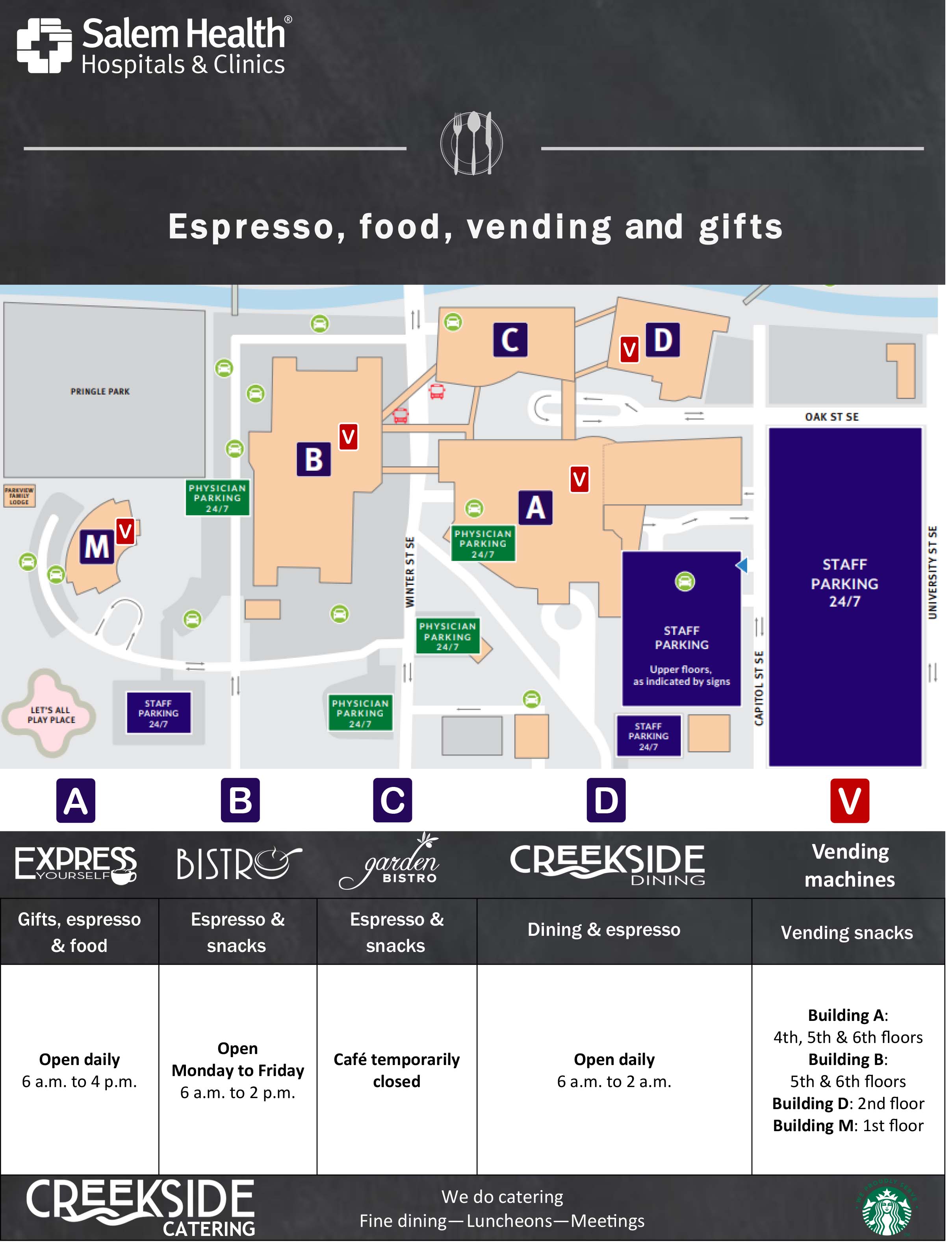 ---

Creekside Dining
Building D
939 Oak St. SE
Serves breakfast, lunch and dinner

---

Express Yourself
Building A
890 Oak St. SE
Our big gift shop in the lobby of Building A, featuring Starbucks® coffee, salads, sandwiches, desserts, snacks and beverages.
---
Vending machines
Healthy choices and standard vending machine items such as candy bars, juice and sodas are available in every building. Locations are indicated with a "V" on the map above.
---
Food gift cards
Buy $5 meal cards for food or beverages at any Salem Health food outlet. Meal cards can be purchased at one outlet and used at another (this applies to the hospital campus in Salem only, not at West Valley Hospital).
Meal cards cannot be used to purchase patient meals.