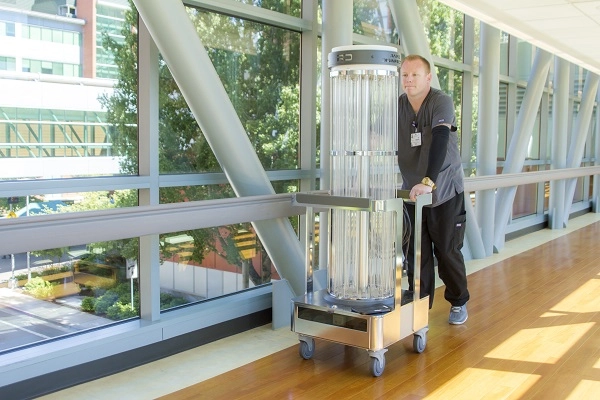 Salem Health is becoming a leader in fighting the rising threat of antibiotic-resistant infections thanks to a state-of-the-art ultraviolet light system used to disinfect rooms after patients are discharged.
Why is UV cleaning important?
The bacterial infection C. diff (Clostridium difficile) infects 250,000 people, kills 14,000 and causes $1 billion in excess medical costs in the U.S. each year, according to the U.S. Department of Health and Human Services. It's one of only three pathogens categorized as an urgent threat by the CDC.
Symptoms can range from severe diarrhea, cramping and nausea to inflamed colon, peritonitis and death.
C. diff is a ruthless intestinal villain because unlike most bacterial infections, it leaves behind spores that aren't killed by standard room cleaning procedures.
"Spores can live for months on surfaces," said Salem Health Infection Prevention Specialist Sarah Dawson. "One proven way to destroy them is to blast them with the shortest wavelength of light on the UV spectrum."
New cleaning protocol
When a patient with C. diff or another serious infection is discharged, or complex surgery is completed in the operating room, staff clean the room using both bleach and UV light. The UV machine is positioned in the room, turned on remotely and then moved around in stages to reach all corners. It shuts off automatically when the spore killing levels of UV light is reached.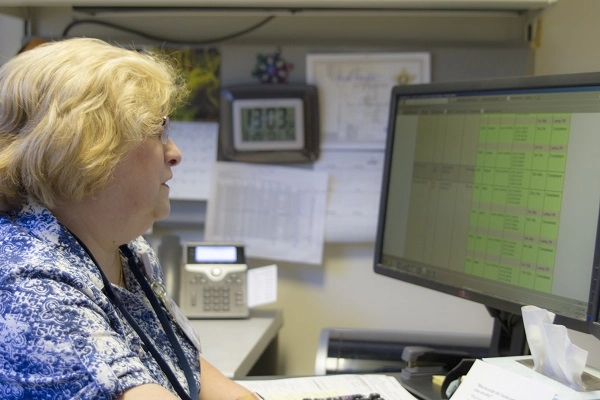 For quality assurance, Salem Health Infection Prevention Specialist Sarah Dawson monitors the results of each cleaning from her office computer to ensure the light reaches the "kill" wavelength.
Salem Health is one of a few hospitals in Oregon using this advanced level of UV light to disinfect rooms.
"Our community should be proud of how leading-edge we are, with trained staff using the latest technology to stop infections," Dawson said.