Shannon, a member of Salem Health's marketing team, was chosen to write about A-fib for good reason. She's a survivor. She also found two others to share their success. Here are their stories.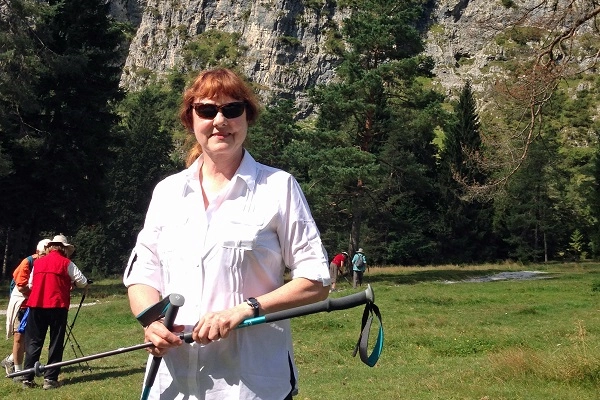 Shannon: My story
My A-Fib odyssey started six years ago with a heart rate of 200 lasting over 12 hours. I'd always had occasional quirky beats, but this didn't go away.
I'd been a distance runner, healthy and strong. Why did this happen? I might have been born with it – apparently life and years of job stress woke it up in my 50s.
I went to my doctor's clinic on the hospital campus. To my embarrassment, she promptly wheeled me through the courtyard to the ER where a drip of Adenosine stopped my heart … then started it properly again, telling it to behave.
For a while, anyway. Then the A-fib started again and again.
After five years of heart monitors, appointments and increasing meds to regulate my A-fib — and increasing episodes where it wouldn't — my life was no longer my own. I felt I should always be near a hospital "just in case."
I wanted to sleep better. I hated how the meds made me feel. I wasn't really sick, just constantly annoyed because my heart would start racing without warning. I longed to turn that flip-flopping into a calm steadiness inside my chest.
But more important, I wanted to visit Italy.
"Why don't we just fix you, then?" said my cardiologist, Matt Fedor.
The look on his face made my heart skip a beat, but in a good way. He was serious. I could tell he wanted me to book my flight. The first booking, however, was for cryoablation.
Fedor made me feel confident, but realistic, explaining pros and cons along with dozens of considerations.
Long-story-short: The procedure worked. I'm off my meds and no longer worry about episodes. I still feel an occasional flutter but it settles quickly down. I'm back. For now, anyway. Dr. Fedor was always straightforward, so I asked about the future.
"Yes, it could come back; strong chance it won't," he said. "But if it does, we already have a map of your heart and will know where to fix it. That procedure will be quicker and easier."
All I needed to know! But now I wanted to meet others who went through this odyssey.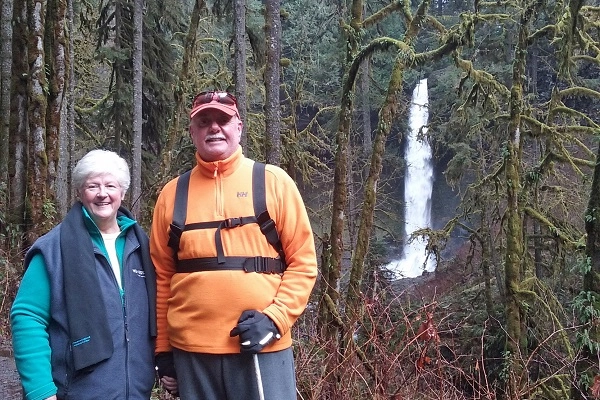 Debra: Hitting the trails with her husband
When I met Debra, I could complete her sentences. We had almost the same experience. She also wanted to travel and hike. She was tired of going to the ER for "cardioversions" to settle her heart.
Planning a trip to Belize, she needed to calculate how long it would take to get to the nearest cath lab within 24 hours.
"Now doesn't that sound like fun?" she said.
Debra is Salem Health's health information management director, so she's a well-informed, skeptical expert. She did her research, including touring the cath lab. She knew who and what to ask. She even watched part of a procedure.
"I grilled them all with questions and they had answers," she said, noting she quickly booked her cryoablation in time to recover for her Belize trip. "And hallelujah, I'm off my meds! I can sleep better. I feel like exercising again."
Debra has done several hikes, including the 9.5-mile loop around Silver Falls and logging 26 miles in one week. "I'm exercising enough to lose my rear end, but it still follows me!" she laughed.
Jeff: Summits and cycling
One look at tall, robust Jeff, and I said, "Really?"
Strong, athletic, bearded. He's a technologist in Salem Health's cath lab, so he knows arrhythmia— and all the people who treat it.
His journey has several bumps, but today he's on top. He has summited Mt. Hood, ridden Cycle Oregon three times and bikes whenever and wherever he can. Luckily, he rides Cycle Oregon with his cardiologist Matt Fedor on his team—an added bonus.
Jeff had an ablation for A-flutter (less serious than A-fib) in 2008. At age 40 in 2010, his condition progressed into A-fib, so he followed the "pill in a pocket" approach to keep meds on standby.
Things were fine until May 2013 when he passed out at work. He ended up in his own cath lab as a patient for an ablation. Since then, he's only had to take medication once.
"I've been a part of this team at Salem Health for eight years, so I know what we do every day," he said. "I trusted my team to take care of me with the same great care we give each person that rolls through our doors."
Learn more about Atrial Fibrillation: Attend the Salem Health presentation, I Got Rhythm, at 6 p.m. on Feb. 20 at the CHEC by calling 503-814-2432.