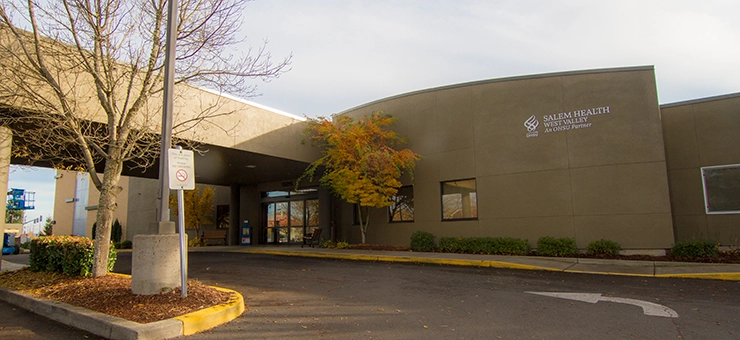 Dallas resident Cheryl B. slipped on ice and landed with an injured, sore knee that just wouldn't heal. She already had arthritis and she doesn't drive a car, so this became more than just a physical setback — it prevented her from being able to do the things she loves, like helping others and walking her dog, Charlie.
Cheryl's family doctor, John Hadley, DO, at Salem Health Medical Clinic — Dallas (formerly West Valley Physicians & Surgeons Clinic), referred her to a local orthopedic surgeon at West Valley Hospital.
"It's important not to let pain or potential injury go too long without having it checked out by a specialist," says Dr. Hadley. "No sense prolonging the problem when there are many options, including non-operative treatments, minimally invasive arthroscopic outpatient surgery and repair of fractures to get you back to your normal activities."
Cheryl had a meniscus tear in her knee and was scheduled for surgery at West Valley Hospital. Following standard heart tests by Raghu Kamineni, MD, a cardiologist, Cheryl was cleared for surgery.
"Fortunately, I was able to leverage the free Connections Van that transports patients to and from medical appointments around Dallas," says Cheryl. "All of my appointments were so close to home and I didn't have to worry about transportation. It was wonderful."
Cheryl noticed immediate improvement after surgery. Her stitches were out within a week and soon she could get around without the help of a walker or cane. Best of all: No more pain. She was back to helping her neighbors and walking her dog. Now she's looking forward to riding her bike and swimming at the local pool.
"This entire experience was so pleasant and comfortable," says Cheryl. "I never even felt anxious. The staff was so nice, the doctors so patient and attentive. I have my family, my church family, and now I have my medical family."