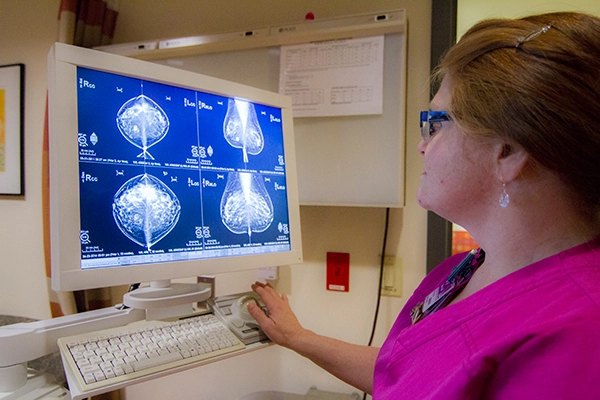 People usually go to the hospital when something's wrong; they are rarely at their happiest or healthiest. That's why an excited letter from Salem resident Ann W. was so unexpected.
Ann wrote for one reason: to express her appreciation for West Valley Hospital.
Ann had been taking her elderly parents to Salem Health for emergency visits and surgeries for years. When she needed a mammogram three years ago, her family physician, Chris Edwardson, MD, Dallas Family Medicine, referred her again to Salem Health — but this time to the hospital in Dallas.
Ann was impressed by West Valley Hospital's state-of-the-art facility, including the all-digital mammography equipment. Scheduling was easy and she had little-to-no wait, even though the hospital was busy that day.
"I discovered that I love West Valley Hospital!" said Ann. "Everyone is so cheerful, friendly and efficient. And, the hospital is so bright, clean and quiet. The pink carnation given to me after my mammogram was a special touch."
Ann enjoys spending time creating wall art as part of her home business, but suffers from arthritis. For her future hospital needs, she plans to request care at West Valley Hospital.
Ann says, "I can't say enough about what a relief and pleasure it is to get to go to a small and personable community hospital."
Getting to know patients and giving them the highest quality care is what motivates West Valley Hospital staff, too. Thank you, Ann, for quite possibly being our most enthusiastic patient! We strive to provide an exceptional experience for all our patients every time.