Salem Health's first baby of the New Year, Natalie Hope, was one of the first babies born in Oregon in 2023, if not the first.
(Salem, Ore. – January 3, 2023) – Salem Health's first baby of the New Year is one of the first babies born in Oregon in 2023, if not the first. Arriving at 12:03 a.m. on January 1, Natalie Hope was received in the arms of parents Anne and Scott Bean. She was also welcomed by siblings Mackenzie, Caitlyn, Daniel, Josie and Lauren.
"They all got to hold her," Anne said. "Then the arguing began on who could hold her again! We all fell in love."
The Salem Hospital Family Birth Center's first baby of 2023 weighed 8 pounds, 10 ounces. Natalie's 15-year-old sister Mackenzie joined her father and grandfather in the delivery room. "I'm so proud of her, she had tears of joy in her eyes," Anne said.
Natalie has lots of beautiful dark hair, joining siblings with blond, brown and red hair. "She has a set of lungs that will be very useful in a big family!," Anne said.
The Bean's only son, Daniel, is now surrounded by five sisters. "When it turned out to be another girl, I was really surprised but happy," said Daniel. "My younger sisters love to ruffle my hair and I bet Natalie will too."
Anne stays busy homeschooling all children and husband Scott is a family practice physician in West Salem. He took over the clinic nine years ago from the physician who was his childhood doctor.
Our thanks to Anne's father, professional photographer Chris MacAskill, for these amazing photos. He's captured each of the Bean family's births (so far), often flying in just in time.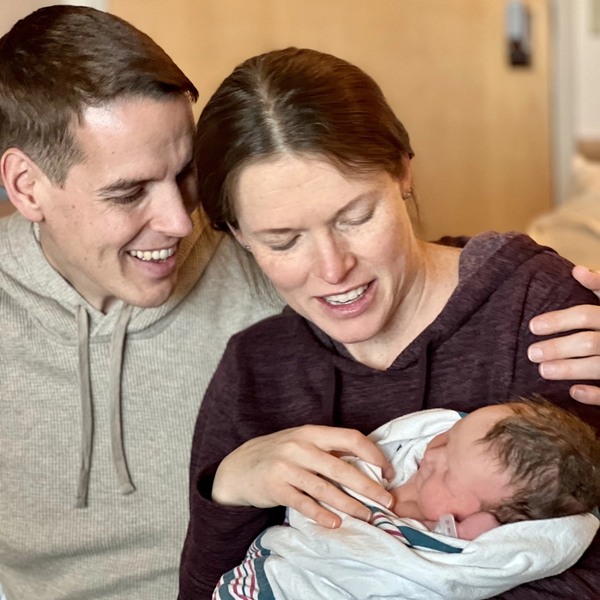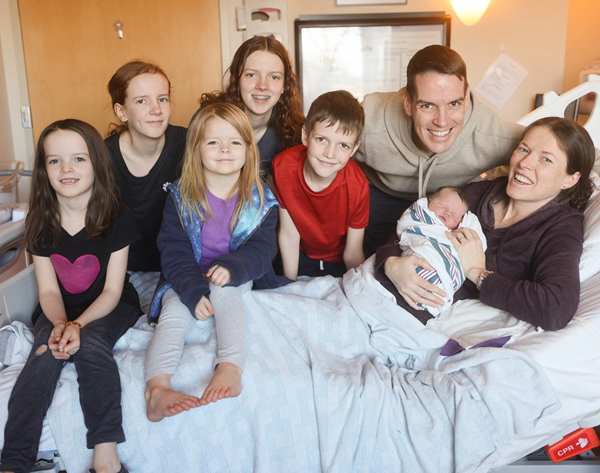 About Salem Health Hospitals and Clinics
Salem Health
offers exceptional care to people in and around Oregon's mid-Willamette Valley. It comprises hospitals in Salem and Dallas, a medical group of primary and specialty care providers, plus other affiliated services. Visit us at
www.salemhealth.org
; "Like" us on
www.facebook.com/salemhealth
; follow us on Instagram and Twitter: @salemhealth; and view us at
www.youtube.com/salemhealth
.